TREE GUARD mesh is a range of plastic mesh to protect young trees from browsing animals (rabbits, hare, muntjac, roe, fallow and red deer.). NAITE supply three types of three guard. The Rigid Tree Guard is supplied in pre-formed nested tubes,it is strong and easy to install.The Standard Tree guard is a soft tube with light weight , as an economic solution . Flexible Tree Guard is just as it's name ,very fexible ,it will wrapped on yound tree ,no sticks needed to support and will expand when the young trees grow up. Tree Guard are suitable for the protection of evergreens which often grow too rapidly in an enclosed tree shelter (Shelterguard or Tubex Shelters), becoming top heavy and unstable.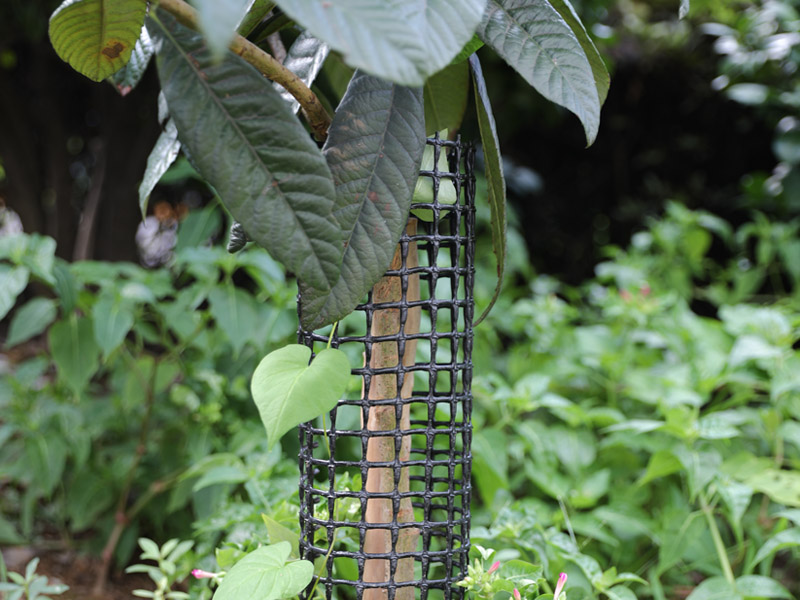 Deer Fence is a great alternative to wire and electric fences, it is a virtually invisible barrier made from Polypropylene plastic.NAITE's deer fence is U.V protected and will not rust,with black color it will laste fore several seasons. With plastic material, it offers you a practical and low cost fencing solution for keep your gardens from deers or other animals.
Snow fence is designed to keep a blizzard wind moving or slow down the wind to create snow drifts rather than to prevent them. Snow fences act as windbreaks, causing blowing snow to be deposited as drifts where it is stored. Naite provide different weight of snow fence depends on different areas. It can be widely used in Parking lots, airports, and industrial facilities.